Kats Botanicals specialize in selling Kratom, as well as other natural, herbal products, such as CBD. The website is split into clear sections so users who wish to focus on one type of product can go straight to the desired section of the website.
Kats Botanicals Review
Visit Their Website – Click Here
Kats Botanicals has a page regarding their lab testing process, with the testing results being published for customers to view. They have an extensive range of Kratom products, with different strains available.
The website has a lot of information regarding Kratom, its origins, uses and legality. For first time users, this is useful information, as the chemicals used in Kratom are also explained clearly. The FAQ and 'About' section address some questions, such as shipping and payment methods, however there isn't a lot of detail regarding specific shipping costs.
Selection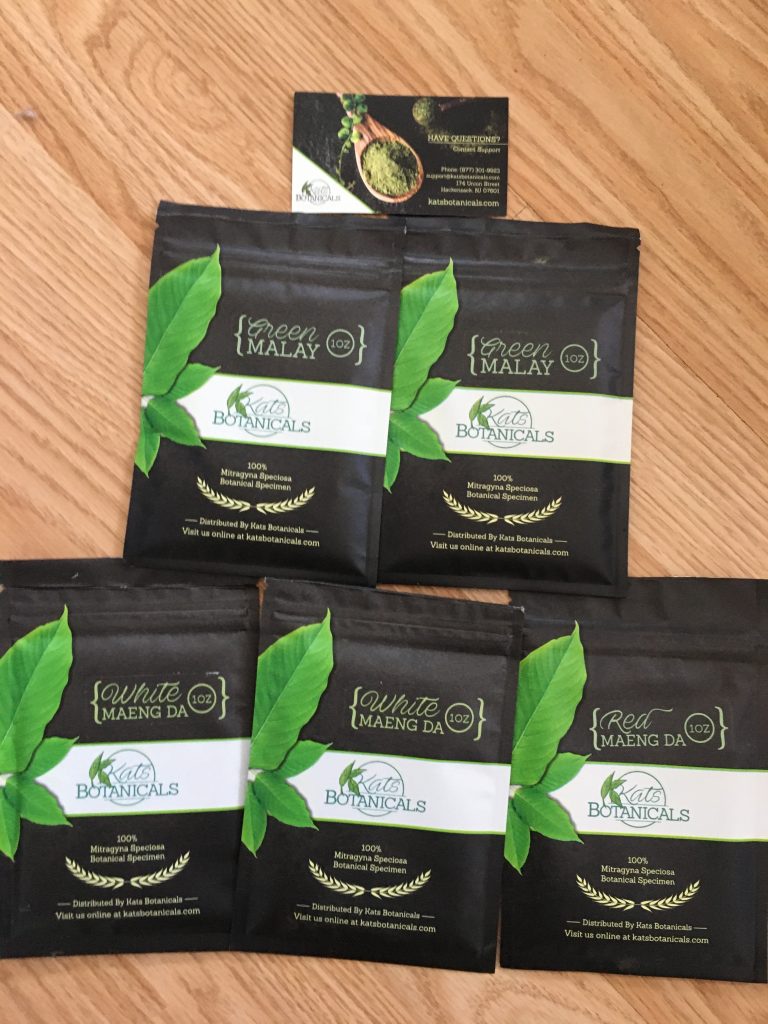 Offering a wide selection of powders, soaps and crushed leaves, some of their products include:
Green – There are eight different options available for green strains, such as Malay, Hulu Kapuas, Brunei and Bali. There is also a Super Green strain available.
Red- With eight products available, customers can choose from the likes of Red Horn, Red Maeng-Da and Wild Red Bali.
White- The white strain has all options on sale at the time of review, with White Hulu, White Sunda and White JongKong just some of the options they have listed.
Yellow – There are only three products under the yellow strain – Yellow Maeng-Da, Yellow Sunda and Plantation Maeng-Da.
Speciality blends – These are a mix of different strains of Kratom, and each product indicates how much of each strain has been blended, as well the effects it has on the user.
There is only one type of crushed leaf available – Red Leaf. The soap available comes in three options; Beau Monde, Bella and Eucalyptus Mint. In addition, there are some sample packs available in the form of a beginner pack and a Maeng-Da pack.
Pricing
Kats Botanicals pride themselves on being reasonably priced, with all their Kratom powders being the same price. An ounce of Kratom will cost $5, whilst 250 grams comes up to $30.99. At the time of review, all items were on sale excluding Dark Red Malay, which was priced at $7.99 for an ounce.
There are also wholesale options available for retailers who wish to purchase larger quantities, with a minimum of 10 KG being required to qualify for wholesale. At the time of review, new customers for wholesale could apply but were not currently being accepted until a future date.
Shipping
Free shipping is available on orders totalling $100 or more, but only in the USA. Orders from Canada will incur a shipping fee although the amount is not listed in the FAQ section. The website advises waiting 3-5 business days for delivery. An online forum discusses the possibility of longer waiting times than advised online, however the responses confirm that the packages arrived regardless of the delay.
Kats Botanicals advise that customers from Canada are responsible for customs checks and that they do not accept any responsibility once the package has been shipped, and all customers should select 'signature shipping' in case an order goes missing.
Kats Botanicals Coupon
There are no discount coupons listed on the website, however there is the option to subscribe to Kats Botanical's newsletter, in which discounts and promotions will be announced. Discounts are available to veterans and persons of disability, in the form of 15% off their orders, providing they can submit proof.
Is Kats Botanicals Legit?
There are a host of reviews to prove the legitimacy of the website, and overall, it seems that their products are worth trying. One user described their products as having 'very smooth taste and good quality'. There are numerous reviews on each product and many with pictures uploaded to prove genuinity.
The website is very interactive, there is a lot of information regarding Kratom and CBD, as well as videos, reviews, articles and guidebooks available for customers. They claim to service over 10k + customers, and some of their products have amassed over 400 reviews. The website gives a lot of background information on Kratom, and is easy to understand and follow, although individual descriptions of Kratom effects are not provided.
Although there isn't a coupon code, the prices are reasonable; they offer exchange and refund services for those who aren't satisfied (within their terms and conditions). Reddit reviews online have mentioned Kats Botanicals in regards to top vendors who have reduced prices.